What is The Albright Challenge?
The Albright Challenge is a daily program designed to teach and motivate you to reach a higher level in business and personal life. By following the wisdom imparted by Andy Albright, you will produce extraordinary results, unlike any you have previously achieved.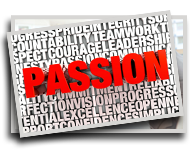 Through this 90-day program, you will learn advanced strategies and techniques in goal-setting and personal accountability for achieving the life of your dreams. You will learn, not only the philosophy behind massive success, but the proven, step-by-step disciplines used daily by the elites in all walks of life.
By the time you finish The Challenge you will have created a new mind-set, one with a renewed commitment backed up by new success habits that will propel you upward like a jet engine!
Why should you participate in The Albright Challenge?
Nothing is more common than talented people under-performing. Through this 90-day program, you will be challenged to move from potential to performance.
All the strategies in the world serve no purpose without motivation, daily disciplines, and a definite plan for executing a proven success strategy.
Who is providing the instruction for The Albright Challenge?
Every day for 90 days you will have the opportunity to hear and learn from the wit and wisdom of Andy Albright. Andy is a devoted husband and father, the Founder and CEO of National Agents Alliance, well-known author, entrepreneur, owner of multiple businesses, self-made multi-millionaire and a philanthropist.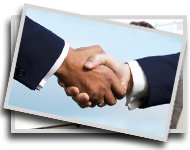 During these 90 days, you will get to know Andy, and will quickly see the value of his teachings. He will pour into you his years of successful business management, with home-spun messages describing successful techniques learned in the trenches of competitive business. He knows what works and what doesn't work and will guide willing participants to reaching higher than you ever thought possible.
How Much Time Is Involved in The Albright Challenge?
You will have to spend a little time at the beginning of the program in the goal-setting process where Andy's going to show you the advanced techniques that will assist you in making a plan that is not only challenging and rewarding, but a plan that you will find simple and effective. In an hour to 90 minutes you will have the best plan you've ever put together, a plan that finally makes sense, and one that has been proven to produce results.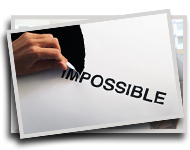 Once you have put your plan together, Andy is going to deliver to you a daily lesson that will require as little as ten to fifteen minutes in front of your computer or smartphone. It will require consistency, every day for a few minutes; listen to Andy's lesson, take the daily action steps, and you'll see amazing results in your productivity.
Do I need any special skills to participate in The Albright Challenge?
No. All you need is a burning desire to be better…better in business; better in your personal relationships; better in your health. The principles taught are for anyone and everyone. It doesn't matter whether you're 18 or 80; if you want to improve any area of your life, you'll find a path laid out that you can follow to the top!
If you can access The Challenge on your computer or smartphone, you have the skills to get started.
Still have questions?
Check out our Frequently Asked Questions section!