Day 27: Will Power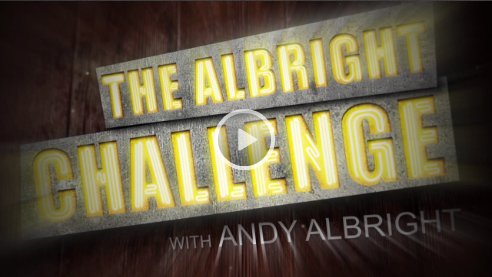 Can't see video? Click here to listen to audio.
Will power is the ability to overcome procrastination. Some people say it's the ability to say "no" to certain things, but saying "yes" to the right things. But, really there is a better explanation.
Move your attention higher or beyond your biggest goals with such intensity there is no choice between yes and no.
When there is a will, there is a way, if the "want-to" and the "why" is big enough. When there is a bigger "yes" burning inside, the "no" gets no attention.
Action Steps
Spend a minute typing out the action steps you want to take from this lesson. Email them to yourself and work on them today.
What People are saying...
Cynthia Smith
"Realizing that willpower is more about saying yes to my own bigger goals and visualizing those goals as being already attained, rather than saying no the irrelevant energy-sappers, is spot-on today. Just for today, I will act as if EVERYTHING that I do will be successful beyond my wildest dreams."
Nathan Thomas
"This is such a key principle that we had never ever heard before you taught it to us Andy. It is a big part of our growth and change process we are going through right now. We thank God that he has put you in our life and given us the atmosphere to learn and USE these principles. We look forward to inspiring others to do the same."

Zarin Moayeri
"This is my biggest challenge yet!!!!"

Carolyn Parker
"I always thought that I had a strong and determine willpower, but the way Andy describes it here makes so much sense. I have a way of procrastinating and putting off things and now I see that in this area I was lacking willpower. From this day forward there will be no procrastinating. God Bless you Andy and thank you so very much."
Brian Davis
"Whatever it takes!"
Gerry Seymour
"This is my toughest challenge. Procrastination is a long-held habit, and one I battle with daily. This is a great explanation of how will power should work, and explains why I have had problems. I've focused too much on saying "no" to bad decisions, rather than on deepening my motivation (the "why") so I'll just say "yes" to the good decisions before the bad decisions have a chance."
Jennifer Williams
"Will power = clearly defined vision. I should be able to feel, smell, taste, and touch my vision - using those senses and the power of positive self-talk, I will achieve my goals. Awesome!"
Hugh Turner Ii
"This is will power in a different sense in that I am using the power of my will to purpose the positive thing into existence by allowing it priority in my time, subconscious and planning."