The Albright Challenge
You have the opportunity to take part in the Albright Challenge, a 90-day program that will raise your expectation levels personally and professionally. My challenge will change the way you think, will show you that better results are possible and will help you improve the quality of your life.
With the Albright Challenge, you are going to change your mindset and start thinking like a winner because you are just that.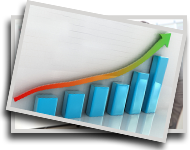 I want to push you to pursue excellence in all that you do, I want you to work to reach your full potential and try new ways of thinking. My goal is to help you change and change your actions.
You will see better results by doing this!!!
Before I tell you more about the Albright Challenge, answer the following questions:
In my year-to-date performance, how am I doing? Am I achieving the goals I set at the beginning of the year?
If I continue along with my current strategies and performance, how will I be doing 3 months from now?
What am I going to do, starting today, to get myself back on target?
What new strategies and habits must I implement in order to improve my performance?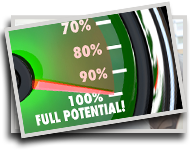 The Albright Challenge will help you answer each of those questions correctly. Your current plan and actions are not working. You want different results, so you need to take different actions.
YOU HAVE NO CHOICE but to find a better way and I am going to show you how to do it.
I have created a step-by-step program that will lead you confidently toward your dreams and will show you how to work smarter, leverage your time and talents, and do it faster than you ever thought possible. Everything worthwhile takes energy, emotion and time, three of the most valuable things a person possesses. My goal is to help you make the most of the opportunities that come your way.
The Albright Challenge IS the answer to turning your year and your life around. I promise to deliver a program that will change your life; you commit to 15 minutes a day. I'm going to teach you how to raise the bar. I'll show you a better way to set and achieve goals. I'll lay out a surefire way to be a cut-above the masses. Together we'll create an action plan that guarantees your success…it doesn't matter if you're short or tall, male or female, blond or bald…your success is non-negotiable!
After we identify your goals and work up your action plan, I'll give you an inspiring lesson every day for the next 90 days with insight that will help you achieve more and more every day. You will track your progress and evaluate your results every week, and in three months, you'll be amazed with your results.
This is where I will help you design your life so you have a path that takes you to places you never thought possible. You'll choose the path; I'll help you with planning and motivation as long as you give me your best... nothing less.
Are you ready to take the challenge?
It's a whole different way of going after what you want with one big difference...IT WORKS!